If you venture up to the 8th floor of TMT's Studio Building in downtown Portland, Oregon, you'll find GRIT Building Solutions.
When you step inside, GRIT's mission and passion comes immediately to life in the Learning Center, which is filled with examples of super-customized prefabricated interior construction solutions.
The solutions GRIT offers and the environments they build aren't simply modern, beautiful and functional. They make big strides in reducing traditional construction waste.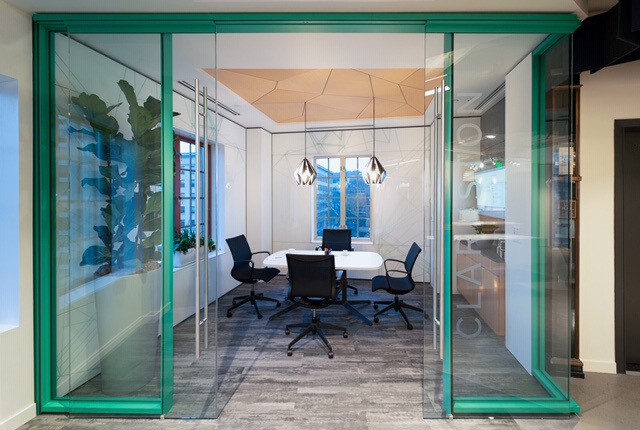 According to GRIT Construction Manager Mike Johnson, "The EPA estimates that 30 percent of all waste going into landfills is construction waste. With GRIT solutions, we can help trim that to less than 5 percent."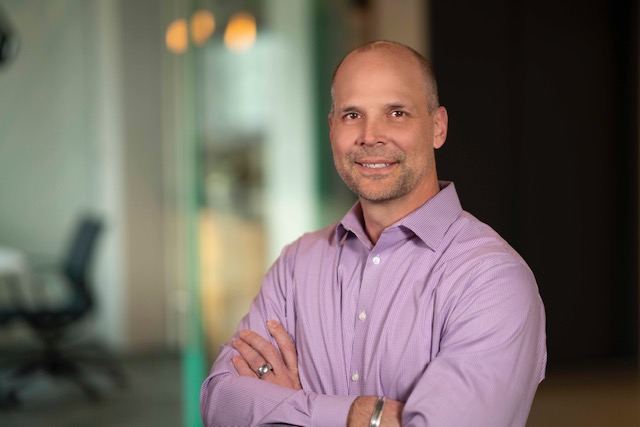 The interiors they build can also be moved and reconfigured if a business relocates, further supporting sustainability goals. (At TMT, we know firsthand because GRIT has reconfigured our offices.)
GRIT calls what they do "digital construction." Using a sophisticated design and manufacturing platform called DIRTT, their goal is to radically modernize the multi-billion dollar construction industry through rapid, highly flexible and sustainable manufactured construction.
GRIT Construction Manager Mike Johnson
Adding to their value proposition is a partnership with Oregon Specialty Systems (OSS), a Certified DIRTT Installer. OSS is also based in TMT's Studio Building, so this puts high-tech design, fabrication and expert installation all in one place for their customers.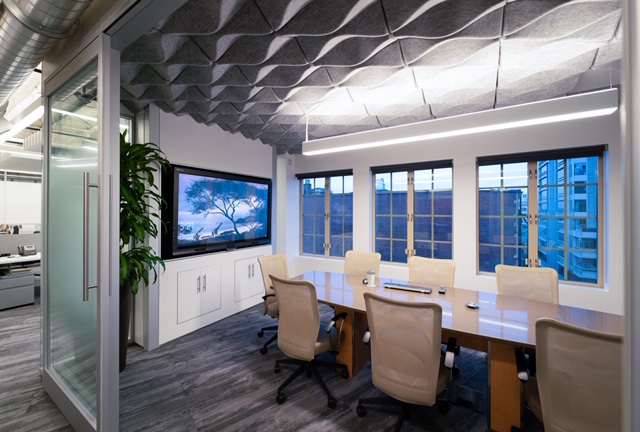 For a company that " … exists to improve the lives of people today by building the most progressive interior spaces of tomorrow," they love working in a downtown landmark.
As Mike puts it, "My companies have been in the Studio Building for 10 years. It's such a fantastic building with an interesting history. TMT shares our commitment to sustainability and to the community, so it's been a great partnership."
We couldn't agree more.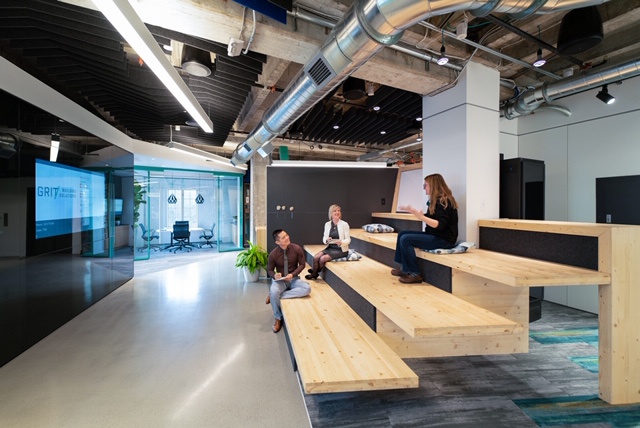 GRIT BUILDING SOLUTIONS
919 SW Taylor, Suite 800
Portland, OR 97205