The Portland Business Alliance celebrates those who advance the next generation of women leaders at its annual "A Place With No Ceiling" event.
As chair of the Portland Business Alliance board of directors, TMT President and CEO Vanessa Sturgeon brings a wealth of experience and insight into the dynamics of women and leadership.
"When I began my service on the board of greater Portland's chamber of commerce, I was 27 years old, and one of the only women in the room.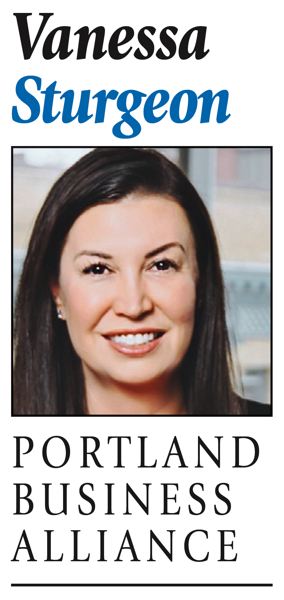 "Today, I'm proud to lead this amazing community as chair of the board of directors, where I am joined by 27 other incredible women from organizations across our region. Our board is an extraordinarily committed group, representing businesses large and small from across seven counties and multiple states, dedicated to working together to make our region a better place.
"Each fall, we pause to recognize those who contribute to the advancement of women across generations and organizations …
"I hope that a generation from now, the concept of a place with no ceiling will no longer be needed because all those who seek leadership will be able to access and achieve it regardless of gender, race or other systemic barriers our society struggles to overcome."