This month, TMT CEO Vanessa Sturgeon becomes the new chair of the Portland Business Alliance board of directors — the fifth woman to lead the board.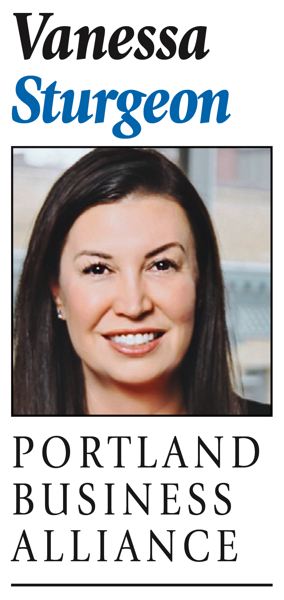 The Portland Business Alliance serves as the chamber of commerce for greater Portland, Oregon. With more than 60 board members, it represents leaders in the region's many different employers and leading nonprofits — bridging important conversations happening from Portland's Central City, to Vancouver, Salem, Gresham, Newberg and beyond.
With nearly 1,900 members spanning 27 counties, 15 states and four countries, the PBA is the largest, most diverse voice of business in the region.
Sturgeon will lead the Portland Business Alliance in a new direction, embarking on a new strategic planning process and establishing new policy committees designed to set a foundation for the future.
"We stand at a historic moment with great opportunities to work together. While I'm grateful to the generation of leaders who came before me, I am equally as energized by those who are stepping up and in to move us into a stronger, more economically resilient future."
Read more about Sturgeon's vision for the Portland Business Alliance here.