Portland, Oregon, real estate executive and TMT Development CEO Vanessa Sturgeon has been named to the executive committee of A Home for Everyone, an organization dedicated to fighting homelessness.
The organization's executive committee includes elected officials from Portland, Multnomah County and Gresham, as well as business leaders and Home Forward, the largest provider of affordable housing in Oregon.
Sturgeon joins other local leaders on the A Home for Everyone executive committee including: Multnomah County Chair Deborah Kafoury, Portland Mayor Ted Wheeler, Multnomah County Commissioner Sharon Meieran, Portland City Commissioner Chloe Eudaly, Gresham City Councilor Janine Gladfelter, Meyer Memorial Trust Housing Opportunities Program Officer Michael Parkhurst, Home Forward Executive Director Michael Buonocore and Portland Leadership Foundation CEO Ben Sand.
In accepting her appointment to the executive committee, Sturgeon cited A Home for Everyone's impressive performance in helping Portland's homeless.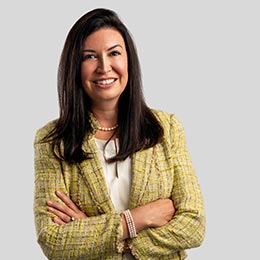 "What attracts me to A Home for Everyone is this group's ability to combine advocacy with an undeniable ability to affect real change," says Sturgeon. "Homelessness has been a stubbornly persistent puzzle that so many communities have been unable to solve. It's understandable that many homeless people have become skeptical about finding hope. But A Home for Everyone is making real headway. They're proving that solid strategies and persistence can give the homeless some very promising paths forward. I'm proud to have the opportunity to contribute to that progress in every way I can."
In addition to her real estate career, Sturgeon has established a long history of community involvement including leadership, chair and board positions with New Avenues for Youth, the Portland Business Alliance, R&H Construction, The Knight Cancer Institute Council, NAIOP Commercial Real Estate Development Association, NAIOP Public Affairs Committee, the Portland Police Foundation, Pioneer Courthouse Square and the Salvation Army. In July 2019, she became chair of the Portland Business Alliance.
As president and CEO of TMT Development, Sturgeon has spent nearly two decades developing and managing more than 6.5 million square feet of mixed-use high-rise assets, retail shopping centers and industrial parks in Oregon and Washington.
TMT was founded by Sturgeon's grandfather, Thomas P. Moyer, a well-known Portland figure whose success as a theater chain owner led to additional successes in real estate development and philanthropy. Sturgeon attended Santa Clara University, Atkinson Graduate School of Management and Willamette University College of Law.