When you call or visit our offices, chances are you will speak with Office Manager, Will McMillan. As the first point of contact for many of TMT's tenants, Will says he strives for everyone to have a good experience. To assure this, he is committed to providing quality communication with every interaction.
Will has a knack for remaining unflappable, even in the most challenging or overwhelming situations, and says empathy is the key to problem-solving. "I want to keep people glad they're talking to us and working with us."
Will also goes above and beyond to keep the office running efficiently. He feels he's most beneficial to the team when he can anticipate the needs of others to make their job easier.
Off duty, Will is an active writer with 18 published nonfiction essays and personal memoirs. He's looking forward to having his works published in a book soon.
Learn more about Will >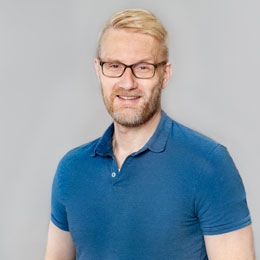 TMT Development Office Manager, Will McMillan