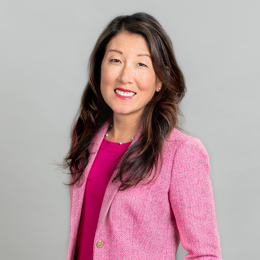 ANNE GOODWIN
Counsel
Anne Goodwin joined TMT in 2019 and supports the team as a legal advisor on all aspects of property development and lease management. She is responsible for reviewing and improving lease agreements and contracts to ensure the business runs smoothly.
Anne has a background in litigation and says her experience lends a unique perspective to the job. In a dynamic industry where there's no predictability, she takes a proactive approach and is adept at identifying places of risks. By removing roadblocks before they show up, Anne helps keep the ball rolling as projects evolve in real-time.
Anne says she is most impressed by the collaborative nature of the company. "It's very much a team environment. Everyone is part of each project and working toward the same goals."
One of the cornerstones of the TMT philosophy is philanthropy, which Anne also strongly values. "Community service and community building are incredibly important," she says. In fact, in early 2020, Anne launched the Portland chapter of Once Upon a Room. Now servicing Providence St. Vincent's Medical Center, where Anne's husband is a cardiologist, the organization transforms pediatric patients' hospital rooms into spaces that are vibrant and joyful.
Anne came to TMT through good old-fashioned networking. She met CEO Vanessa Sturgeon at a school event for their kids. The two immediately hit it off and discovered that Anne's skill set would make her a wonderful addition to the TMT team.