The TMT Development team traded computers and phones for gloves, grabbers and trash bags for a clean-up outing with SOLVE Oregon.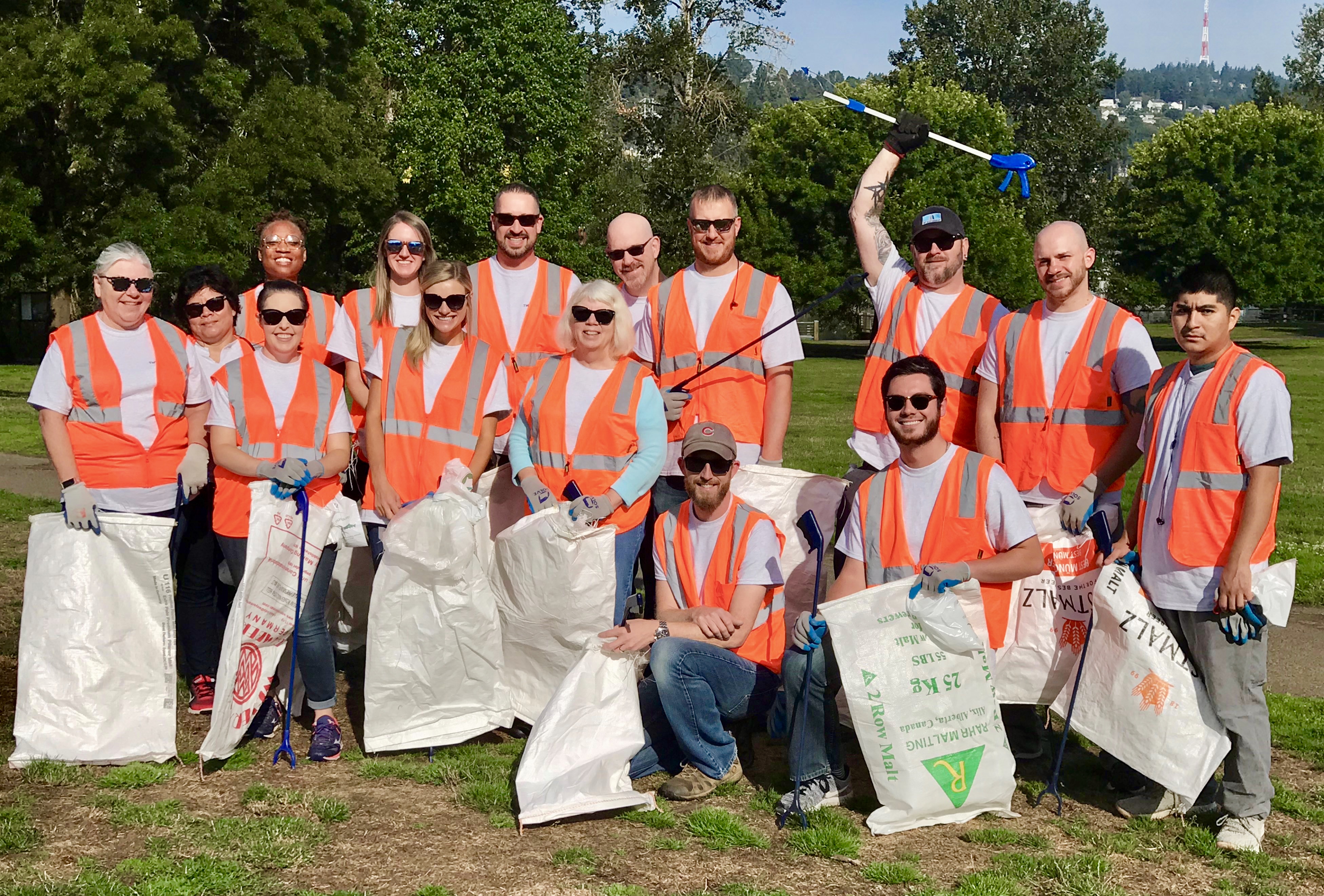 It was a beautiful summer morning to beautify Sellwood Riverfront Park, with a little guidance from SOLVE's own Dan and Lupine.
Thanks to a team effort and a little friendly competition, 60 pounds of trash and 10 small bags of cigarette butts won't find their way into the river and on to the ocean! (And those butts will be recycled to make benches and other plastic products. Who knew?)
It felt great to leave the park so spotless and do our part to support the SOLVE Oregon mission " … to bring Oregonians together to improve our environment and build a legacy of stewardship. "
We wrapped up our day with a little team time at Reverend's BBQ in Sellwood. Good work. Good people. Good food. Great day.