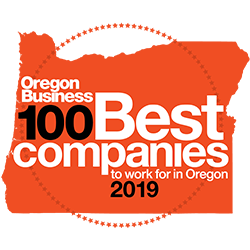 We're looking for an experienced commercial property manager.
Do you have what it takes to join our team in Portland, Oregon?
General Qualifications
Bachelor's or graduate degree required, experience in lieu of degree considered
Minimum 5 years' experience in commercial property management
Oregon real estate broker license preferred
Excellent customer service skills
Proficiency in project management
General knowledge of business financials
Experience with and knowledge of how to use computers, specifically Windows, Internet Explorer and Microsoft Office
Experience with Yardi and Building Engines preferred
Valid Oregon driver's license
Ability to perform essential job duties/functions with or without reasonable accommodation and without posing a direct threat to safety or health of employee or others
To Learn More or Apply
Visit our property manager job posting on LinkedIn today!
About TMT
When former boxing champion Thomas "Tommy" Moyer opened his first business in Portland, Oregon, in 1966, he planted roots for what would become TMT Development.
Today, his granddaughter leads TMT – one of the West Coast's top developers and property managers of Class A office towers, retail, mixed use and industrial spaces.
At TMT, our office feels like home and our team feels like family. A day at work is more than a job to us. It's who we are, what we believe in, and our commitment to the community we love.