Beer and real estate: Two sectors of the economy that brought two Portland businessmen fame and fortune.
The real estate entrepreneur, Thomas P. Moyer, left an indelible mark on the city's skyline, with two iconic buildings to his name: the Fox Tower, completed in 2000, and the 30-story Park Avenue West building, opened in 2016 and completed two years after his death. The master of beer was Henry Weinhard, a German immigrant who founded a brewery in Portland in 1862 and whose namesake beer continues today.
The descendants of Weinhard and Moyer, Henry Wessinger and Vanessa Sturgeon, are forging their own paths in today's evolving economy.
In "Living the Legacy," Vanessa and Henry tell Oregon Business how their family name has influenced their own careers and the responsibility that comes from being born into privilege.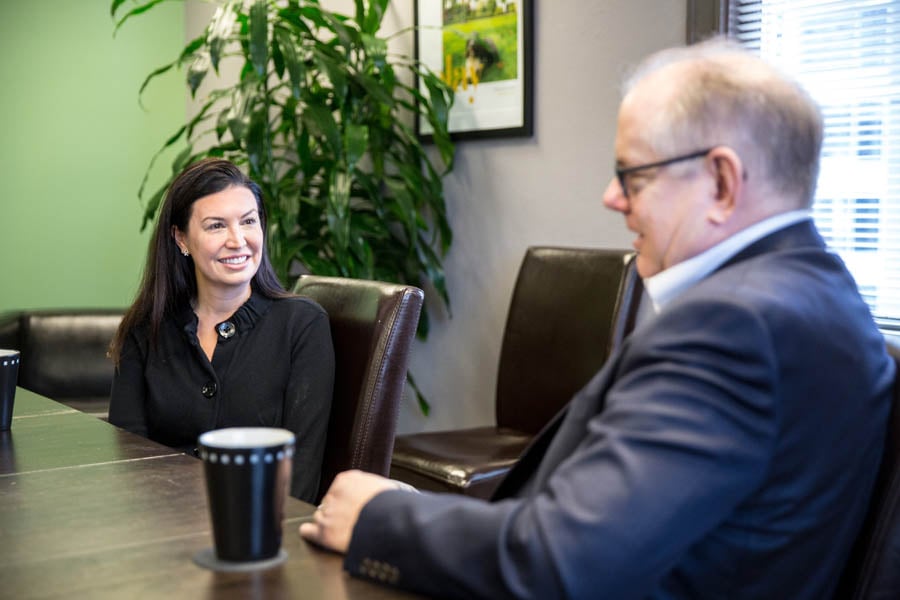 Vanessa Sturgeon and Henry Wessinger
Photo Credit: Oregon Business