We're pleased to announce that our very own Property Manager, Emma Paustian, has been selected as one of the Institute of Real Estate Management's 30 Under 30 for 2020.
Each year, IREM recognizes 30 young professionals in real estate management who have demonstrated outstanding leadership and already made their mark in the industry.
We are thrilled to see Emma recognized for her talent and achievements. She continues to impress us in her work, especially when it comes to supporting tenants and ensuring their needs are met.
Join us in congratulating Emma. Read the 30 Under 30 article in the September/October issue of the Journal of Property Management.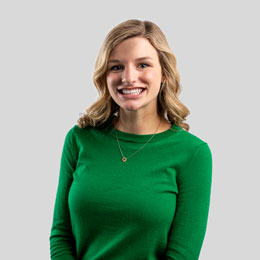 TMT Development Property Manager, Emma Paustian