As the new Director of Development, Adam Pushkas brings a wealth of experience in construction and residential development to the role. Currently, his focus is on supporting tenant improvement projects at the Fox Tower and Studio Building, as well as familiarizing himself with other on-going projects and leases.
Adam's boots-on-the-ground experience brings a fresh perspective to the team. He says he's excited to share his knowledge and offer expertise on a variety of projects. Adam's also looking forward to learning all aspects of the business and really appreciates the company's inclusive culture.
Adam will be taking over Cristin Bansen's duties while she's on maternity leave. He notes he has big shoes to fill and will spend the next few weeks gleaning all he can from her many years of wisdom.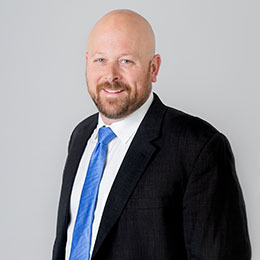 TMT Director of Development, Adam Pushkas